With millions of people in the UK following a vegetarian diet, and increasing numbers turning vegan, the option to cut out animal products is gaining momentum. On the back of that, the vocabulary used to describe all things plant is also rapidly expanding. To celebrate #NationalVegetarianWeek, which is supported by BOSH! authors Henry Firth and Ian Theasby, check out some of the latest additions to the Collins English Dictionary:
Here are some of the other terms that are currently under consideration for inclusion.
How many do you use? Sign up to Collins Dictionary and submit your own words!
Henry and Ian's (aka BOSH!) favourite word…
BOSH!
Here's the chance to indulge yourself with some more of the recipes from the BOSH! series of books and videos that have brought plant-based food cooking into the public eye.
#BishBashBosh
BOSH!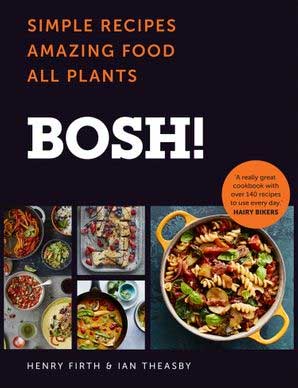 'The vegan Jamie Olivers' The Times
Do you want to cook ridiculously good plant-based food from scratch but have no idea where to start? With over 140 incredibly easy and outrageously tasty all plants meals, BOSH! The Cookbook will be your guide.
BOSH! is the highest selling vegan cookbook of all time and the fastest selling debut cookbook of 2018. It was also the first ever vegan cookbook to get to number 1 in the UK.
The book is jam-packed with fun, unpretentious and mega satisfying recipes, all using the power of plants.
Always ensuring they stick to fresh, supermarket-friendly ingredients, BOSH! truly is "plant-based food for everyone".
BISH BASH BOSH!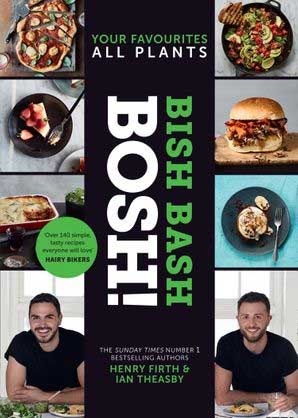 The second book from the most recognisable vegan brand in the UK – BOSH!
Over 140 brand new, unmissable plant-based recipes.
In BISH BASH BOSH! you'll discover a whole world of quick eats, weeknight suppers, showstopping feasts, and incredible sweet treats, showing just how versatile cooking with veg can be.
Henry and Ian have created a food revolution through the world's biggest plant-based platform.
Whether you are a committed vegan, trying plant-based food for the first time, or simply just want to try a meal a week without meat, this book has all the know-how and inspiration you need.
BOSH! TV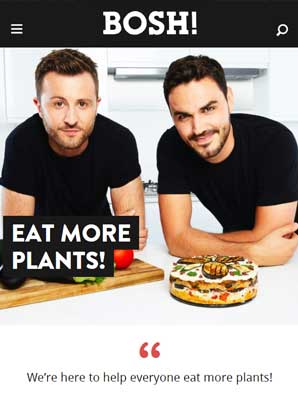 "The ultimate digital food experience"
Their inventive food creations reached more than half a billion people in just their first year.
They like to think of themselves as food remixers. And everything they do is 100% plant-based and vegan. No animal products. All plants.
They make delicious and fun food. Not dull. Not bland. From show-stoppers to one-pot wonders and crazy cocktails. All fun. All tasty.
Their dishes are easy to cook and easy to follow. Their simple style makes cooking a breeze no matter what your level. Easy cook. Impressive results!