How would A Game of Thrones characters fare in the world of Scrabble? To celebrate National Scrabble Day and the return of Game of Thrones today, we've scored the characters of the book and TV show by their names to find out who would rule on the Iron Throne according to the nation's best-loved game.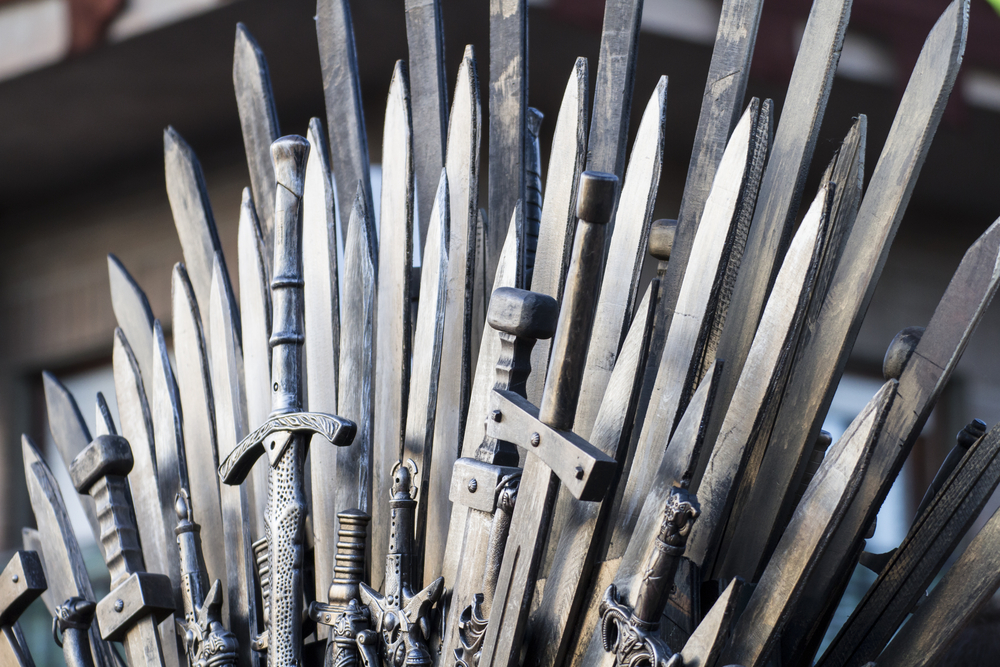 Scrabble dictates that your king would be Theon Greyjoy – playboy-come-eunuch of the Iron Islands – with a glorious point score of 29.
Not who you expected?
Theon is closely followed by Mother of Dragons, Daenerys Targaryen with 25 points, whose dragons, according to the Scrabble board, didn't wreak enough havoc to make her queen. Perhaps chaining them up in a cave wasn't the best idea.
Our beloved Tyrion doesn't come close, although he emerges with a respectable 18 point score.
A more disappointing outcome for the Starks (those of them who are left), with Jon Snow leading his brothers and sisters nearer the bottom of the list.
Finally, Hodor's brute strength and kind ways have left the Iron Throne farthest from reach for him, which has left us with one sad thought:
Hodor.
Here's the full list of scores of selected characters from A Scrabble Game of Thrones:
Theon Greyjoy
29
Daenerys Targaryen
25
Stannis Baratheon
25
Jaime Lannister
23
Margaery Tyrell
23
Brienne of Tarth
22
Petyr Baelish
22
Samwell Tarly
20
Ramsay Bolton
19
Tyrion Lannister
18
Cersei Lannister
17
Jon Snow
17
Arya Stark
16
Bran Stark
15
Sansa Stark
14
Melisandre
13
Gendry
11
Hodor
9
Discover the best Scrabble hints, tips and secrets by clicking on any of the book covers below: